Break Free Scholarship Program

$1997  -$1000 Scholarship

We accept all major credit cards, PayPal, and Bill Me Later.
WE ARE PROTECTING YOUR INVESTMENT
WITH DOUBLE GUARANTEE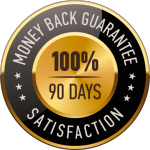 If you're not satisfied, we're not satisfied.
That's why we'll happily give you your money back if you decide that this training is not effective as you have expected.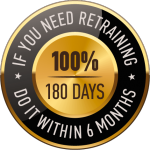 Research shows that most addicts relapse within 6 months after the training.
So we decided, as we believe in second chances, to let you in one more time.
We don't believe in one and done
WE WILL DO WHATEVER IT TAKES UNTIL IT IS DONE
Training overview
LiveFree's 21 day Online Recovery Training – Inner Directed Conscious and Subconscious Treatment Training will guide you through daily Neuro Restructuring Technique classes, using Hypnosis, NLP, Cognitive Behavioral Therapy, and the best of the 12 step programs  that was developed after years of study and success in a private practice settings. Each daily class provides interactive therapeutic processes and exercises. Hypnotic video along with an audio session will become available to you for download. You may listen to each of them in the privacy of your own home, on your own time, and on your own schedule.
The LiveFree training features daily 60-minute group classes by our accredited facilitators.  Group classes are very important to those in recovery as they allow you to share a common identity and a sense of shared purpose. You may actively engage or not, it is your recovery and you decide the best way to achieve your goals.
Online review processes, as well as a comprehensive final review, will help to ensure the integration of knowledge and structure into your daily life.
For those who wish to continue with additional programming during their early sobriety, LiveFree offers a follow-up training.  Additional private sessions as well as weekly support group classes focus on the specific needs of those still in the early days of recovery.
All LiveFree facilitators use the same proven approach – based on Neuro Restructuring Techniques, NLP, Hypnosis, Cognitive Therapy, and a 12-Step friendly philosophy – that is successful in our offices & centers. We are proud to lead the field in new treatments and have one of the highest success rates in the country!
Break Free Scholarship Program

$1997  -$1000 Scholarship

We accept all major credit cards, PayPal, and Bill Me Later.